BRIDGEWATER POLICE DEPT.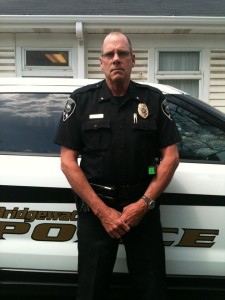 Chief Doug Adams 
Chief Douglas Adams started his career in Law Enforcement in 1979 with the Bridgewater Police Department.  From 1981 to 1986 he worked as a Police Officer in the Borough of New Brighton.
In 1986 He was hired in the City of Beaver Falls. Throughout his career in Beaver Falls , he worked as a Detective Sergeant, Bike patrol, K-9 Handler, Undercover operations, Tactical Team leader.  He was promoted to Captain of Police in 1999 and was the first officer in Beaver Falls to obtain the promotion under Civil Service testing Vs. political appointment.
In 2000 he was promoted to Chief of Police for the City of Beaver Falls.  The majority of his career in the City of Beaver Falls he was in a supervisory position maintaining and directing operations for several special units within the department, including but not limited to,  K-9 Enforcement Team, Bike patrol operations, Tactical Team operations, and Criminal investigations.
 Adams tested for the position of Chief of Police in New Brighton Borough in 2002 and was offered the position where he worked until 2003.
 In 2005 an opportunity to test and interview for the position of Chief of Police in the Borough of Bridgewater became available,  and Adams was offered the position. It was a great opportunity to finish out a long career in Law Enforcement in a town where he started his career, and, was born and raised.
 Adams has been Chief of Police with Bridgewater Borough from 2005 to present and has over 35 years experience in Law Enforcement.   Adams still enjoys the day to day interaction with people that he has contact with during his tour of duty. Every day brings a different problem, crisis, and calls for assistance, which allows me to be a part of our growing community and society. Its always a challenge, but makes for a good day when you know that your efforts may have helped someone.  Adams has two wonderful children, a boy and girl who have grown to be productive adults, and who make him proud everyday with their experience's in life.
My name is Joshua D. Krizan. I graduated from the police academy in 2012 and received the academic award for highest grade point average. I am a graduate of Community College of Beaver County with an Associate of Science in Criminal Justice and an Associate of Science in Police Technology and inducted into Phi Theta Kappa honor society. I am also a graduate of Pennsylvania State University with a Bachelor of Science in Administration of Justice.
I started my law enforcement career in 2013 with several police departments including Bridgewater Borough police department. Some of my experience includes: criminal and accident investigation, in-field interviews, advanced report writing, prisoner transport, evidence processing, drug investigation, and administrative duties. I am dedicated to increasing community safety and decreasing crime rates.
In my free time I enjoy any outdoor activities, riding motorcycles, reading, and spending time with my family and friends.
Chief Chuck Bates
Chief Bates moved into Bridgewater July of 2000.
He has served with Bridgewater VFD since June of 1998 and has served as Assistant Chief from 2001-2003 and has served as Chief since January 2004 prior to
Chief Bates began his Volunteer Fire Service in March of 1993 with the Brighton Twp. VFD and has now had 22+ years of  service in fire fighting
 In addition to Bridgewater VFD he has also served as the Emergency Management Coordinator of Bridgewater Borough for over 10 years.
 Contact Information.
Station Phone: 724-775-5970
Chief's Phone: 724-624-1678
 Chief Bates also serves as President of the Bridgewater Planning Commission.
Planning Commission phone number of 724-624-1678
BRIDGWATER STREET DEPT.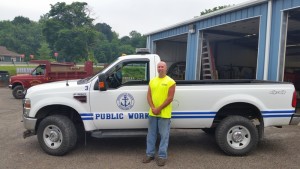 Ed Kelleher Bridgewater Borough Street Dept. Supervisor